This shot was taken during a modeling session last Sunday (11/18) at Pradofoto Studio in Orange, CA.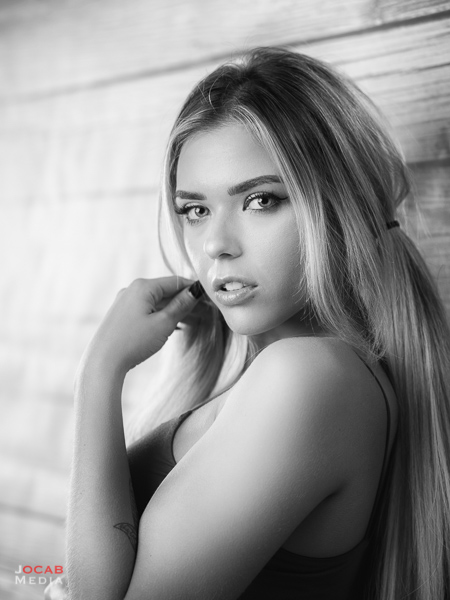 It was towards the end of the session and I wanted to shoot a few B&W / monochrome shots using the Olympus M.Zuiko Digital ED 45mm f/1.2 PRO lens.
This had two lights. Main light was a Paul C Buff Einstein 640 using a PCB PLM with shoot-through fabric (Note: I don't remember exact size. It is one of the original PLMs).
Secondary light was an Alien Bee B800 with a gridded PCB strip box for side fill.
It is a fairly simple shot out of the bunch that I shot that session, but this is a nice example of the Olympus 45mm f/1.2 at f/1.2.