Since I have been shooting pistol more often as of late, I started looking into getting some steel targets and stumbled upon SoCal Targetworks.
I wanted to get some IDPA or IPSC type shaped steel targets. I came across a few manufacturers/vendors but they were either quite expensive or their product was presented in a manner not exhibiting good quality.
In this search I found SoCal Targetworks. Their website displayed a respectable product line, but didn't have a shopping cart system to do online orders. So after contacting the company via email, I discovered that they do conduct mail-order sales and frequent the various gun shows in the region.
But SoCal Targetworks also handles walk-in sales in Cerritos so I was able to drive over and get some targets.
I ended up getting a pair of their 66% IPSC targets with stands and brackets.
The 66% IPSC target is essentially a reduced size target about two-thirds the size of their full size IPSC target, 20″x12″ vs 30″x18″. I went with the 66% reduced because it was a good balance in size and weight and cost.
At the time I purchased, the full size IPSC target was $190 and the 66% IPSC was $100.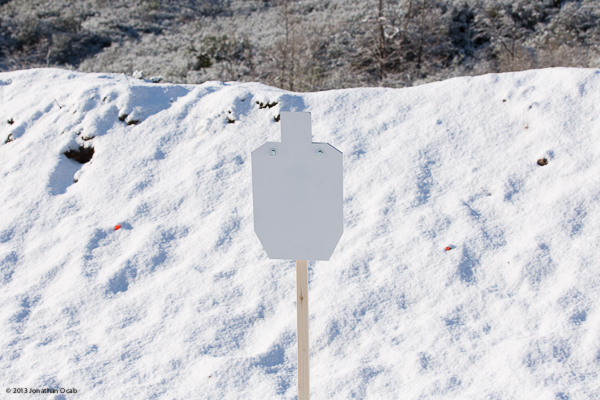 As far as the quality, SoCal Targetworks manufacturers the targets out of AR500 steel, which is sought after for targets because of the hardness and durability against bullet impacts. They also laser cut their steel which gives it a cleaner look and stronger edges which will help in the long run since the edges are inherently the weakest part of the steel target.
SoCal Targetworks designed their IPSC target to be used in conjunction with one of their own bracket systems and stands. The IPSC target is attached to the bracket, which is then placed on top of a 2″x2″, and the 2″x2″ is placed on the stand.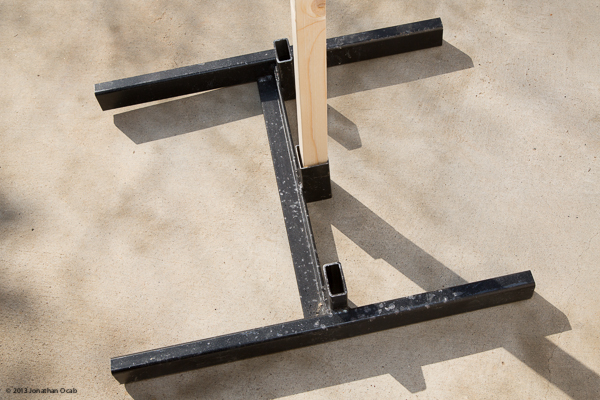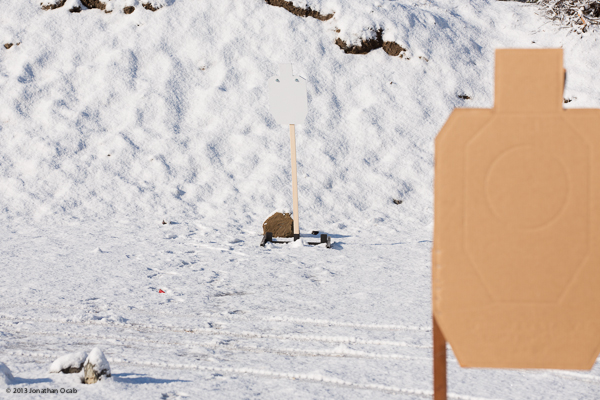 The bracket is designed to give the target a 10% down angle from vertical which will minimize direct ricochets and deflect bullets down as opposed to straight back. This is important for both pistol and rifle shooting.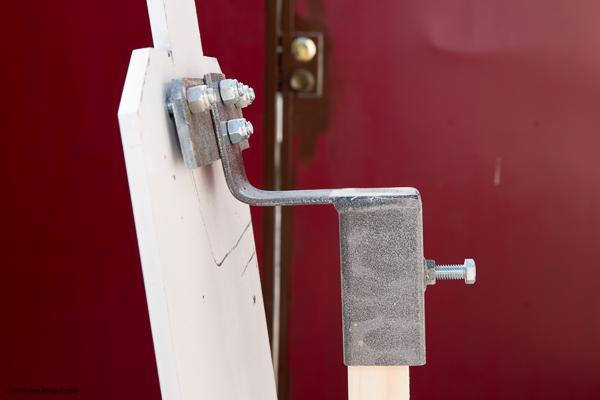 I had purchased these specific targets for the intent of pistol shooting and when I took them out for testing I shot them initially from 25 yards to ensure safety. It had snowed at my regular shooting facility during the night before my range outing and I was actually able to see the copper jackets staining the white snow on the ground around 4 to 5 feet directly in front of the target. So the down angled brackets did their job.
The general minimum safe distance for pistol shooting on steel targets is 7 to 10 yards with lead bullets. As far as jacketed or plated, I would say 15 yards is about as close I want to get and eye protection is a must. I've been hit by bullet splatter before and while it just stings on the skin, getting it in the eye is definitely what I would consider a no-go.
Anyway, I'm very happy with the SoCal Targetworks 66% IPSC steel targets. They're functional and portable. We'll see how they hold up after repeated use, but I anticipate they will work out quite nicely for the foreseeable future.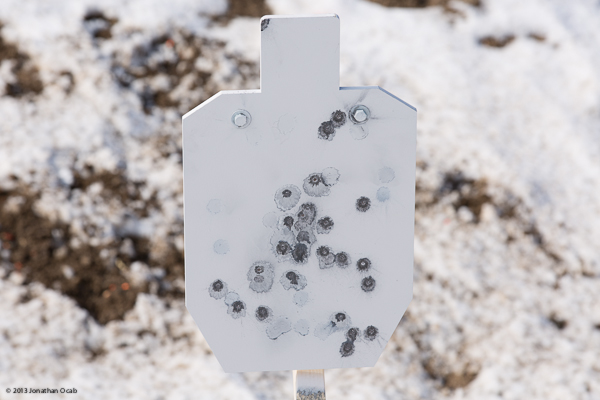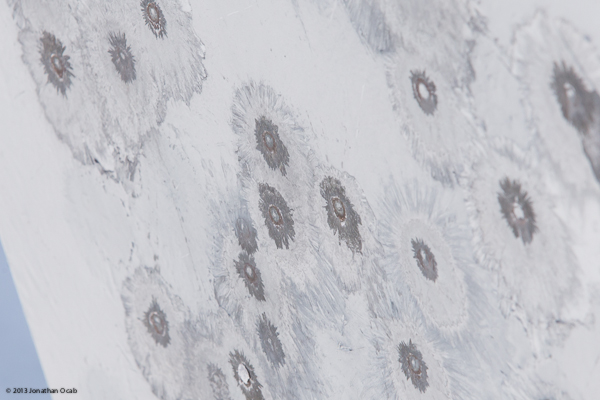 If you need steel targets, check out SoCal Targetworks at http://socaltargetworks.com. They have additional target designs such as gongs and circle targets as well as reactive hostage type targets. SoCal Targetworks is in the LA area, so it's a convenient vendor for anyone in the Southern California region.