Back during SHOT Show 2020, the NSSF announced the upcoming exhibition expansion to the new Caesars Forum to begin in 2021.
As we all know, the 2021 SHOT Show was cancelled so the Caesars Forum floor space usage for SHOT was delayed until 2022. So finally, the 2022 SHOT Show attendees got to finally see what was announced two years ago.
Cross the bridge from the Sands Expo to the Caesars Forum reveals a more open floor with better lighting than the Sands Expo. Of course, this new space provides more room for SHOT which I feel did contribute to the less crowded feel of the show (in combination to slightly lower attendance).
One of the many companies who was located in the Caesars Forum was Desert Tech and they had an interesting bullpup stock / chassis for the Ruger 10/22 dubbed the Trek-22.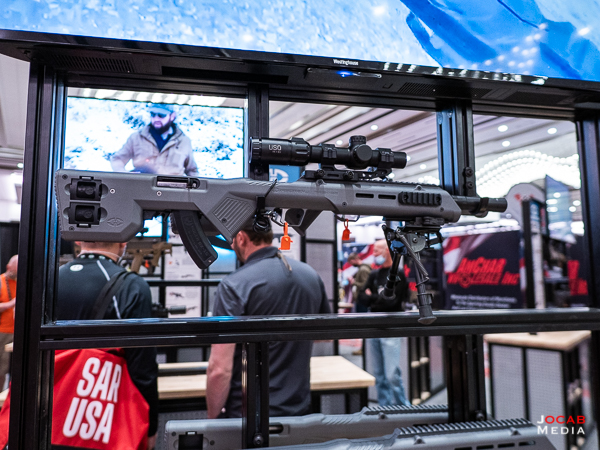 The Trek-22 is a stock system that is a bullpup platform and will come with a proprietary trigger. Since it is a bullpup and places the receiver behind the grip, this means there is a custom, proprietary trigger bar system in the chassis. Feeling the trigger based on the sample on the show floor, it was very good with some very slight discernible creep. They claim a 4.5lb trigger and I think it was probably a shade lighter (although I could be wrong).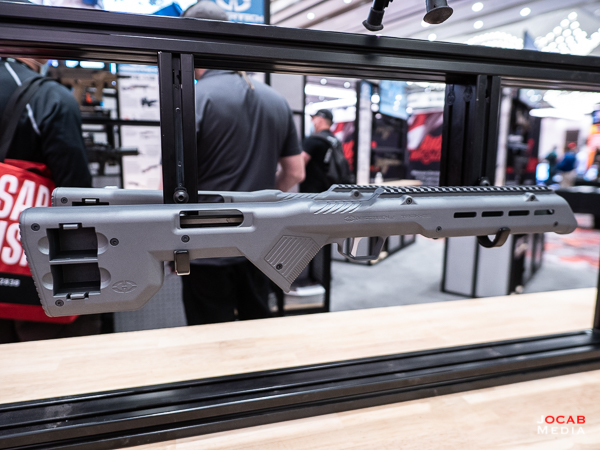 The overall length of the Trek-22 configured with an 18″ barrel is supposed to be 26.75″. I believe if you run shorter than an 18″ barrel in the Trek-22, it will be too short for ATF rules (at least 26″ overall length for rifle). Even if you have to run an 18″ barrel (minimum), this is a really nice compact .22LR rifle outside of a 10/22 Takedown.
The Trek-22 stock has an integral Picatinny rail for optics and side MLOK for accessories. It has cutouts in the stock for two 10/22 10-round rotary magazines for convenient carry.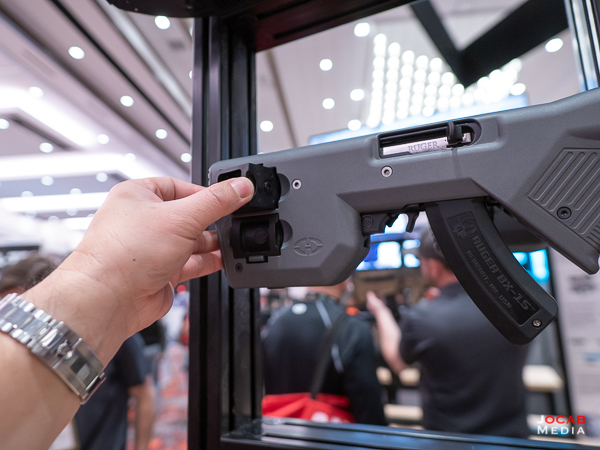 I think this is an interesting option for people looking for a small, non-SBR platform as a outdoors utility rifle. Bullpup rifles are a bit niche. Some people like them and others do not care for them. I fired a Desert Tech rifle in .308 a few years back and operating a bullpup bolt rifle feels quite awkward. It does take getting used to. But the overall length of the platform is what is attractive about a bullpup since it makes for a good field rifle.
The current MSRP / pre-order price for the Trek-22 stock is $299 and you can go direct to the Desert Tech website to get on a waiting list (free). Even though I already have a 10/22 Takedown that I built, I actually signed up for the Trek-22 waiting list and will probably order one when it is available.. Of course, this does mean I'll need to get another 10/22 action and barrel.
Speaking of bullpup chassis / stocks, I did come across the MK Machining booth who had their bullpup chassis for 700 actions on display.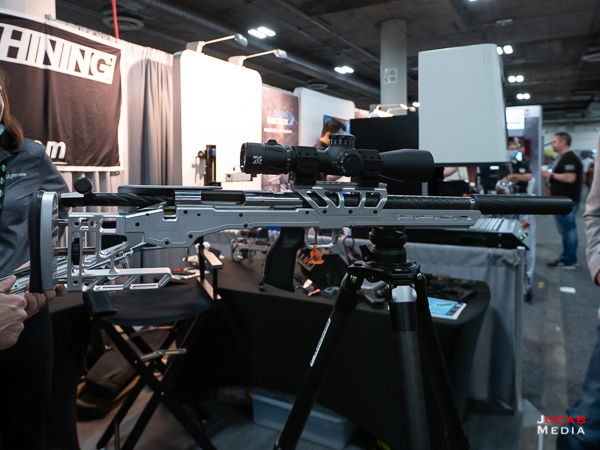 MK Machining showed MK2 Bullpup Chassis systems at the 2020 SHOT Show as I reported in my After Action Report, but it has since seen some revisions including to the trigger system.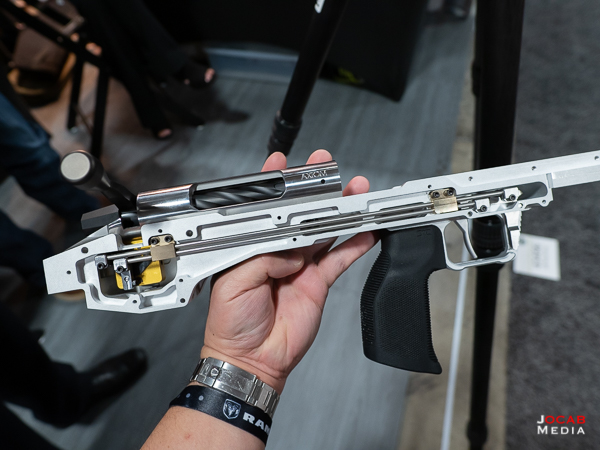 The base of the trigger system is still a Timney Calvin Elite Gen 2, but it is custom-adapted with the trigger bar system as you can see in the prior photo.
MK Machining is going to begin a run of the MK Machining MK2 Bullpup Chassis in Spring 2022 with $500 deposit and $1499 to complete the order ($1999 USD total).
On the rimfire rifle front, Winchester had yet another new rimfire rifle following the Winchester Wildcat semi-auto from 2020. This time, it comes in the form of a bolt action dubbed the Winchester Xpert.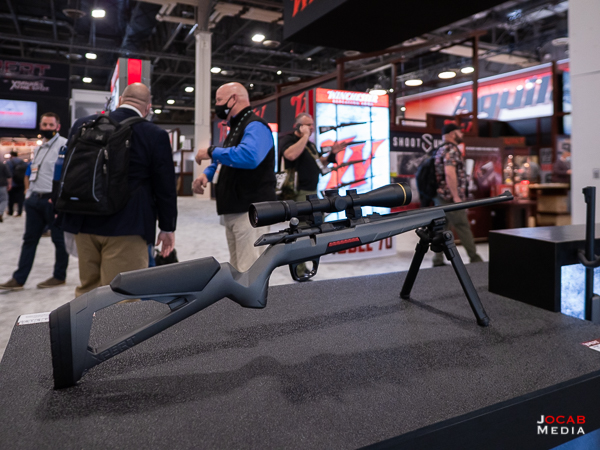 The Winchester Xpert is a bolt action .22LR with a 18″ barrel cut with a Bentz chamber. It is drilled and tappedfor scope mounts, but comes with irons sights (adjustable rear) on the barrel.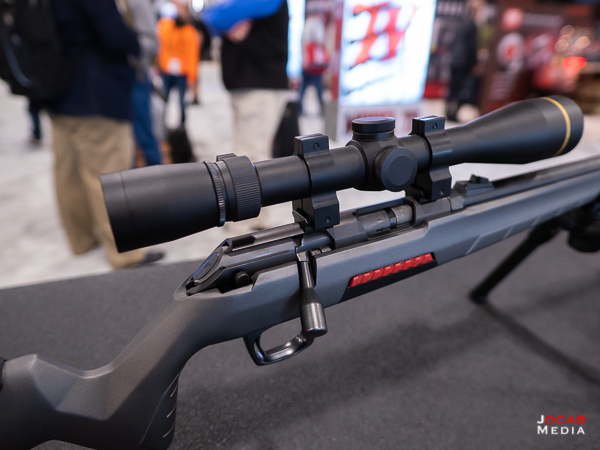 The trigger is quite nice with a clean crisp pull with no apparent creep (based on the sample on the floor). The Winchester Xpert utilizes 10/22-compatible magazines.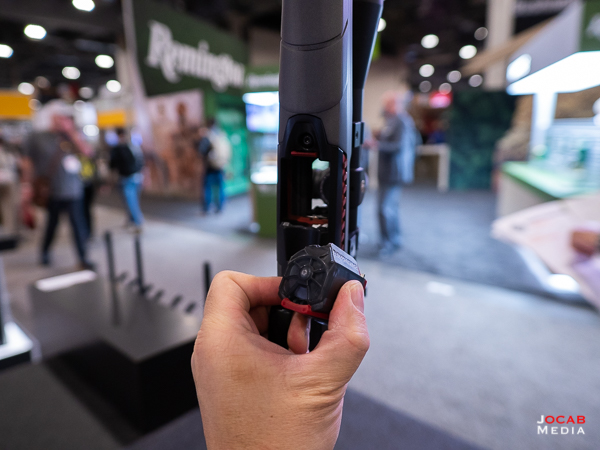 The Winchester Xpert has an MSRP of $319.99 and it looks like it could be a contender for the entry-level youth rimfire rifle market. The fact that it provides iron sights makes it a good teaching platform for youth. While the Winchester Xpert doesn't fit my needs, I think this is going to be a popular rifle for youth shooting clubs and programs. Of course, this assumes Winchester can actually bring these to market without the same issues as the Winchester Wildcat which took a long time to hit retailers (and is still scarce).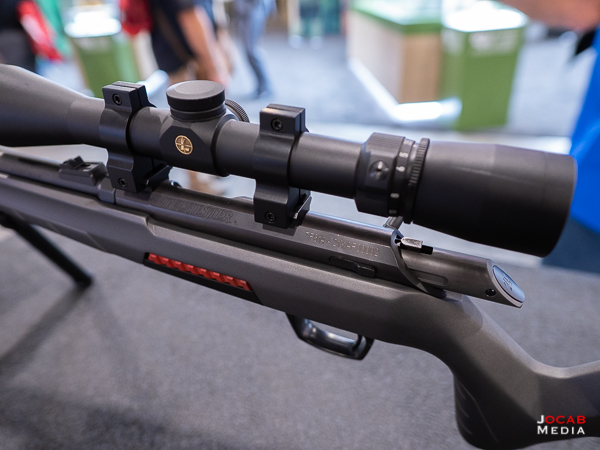 Speaking of .22LR rimfire, I saw some new rimfire ammunition from Norma called Xtreme LR-22.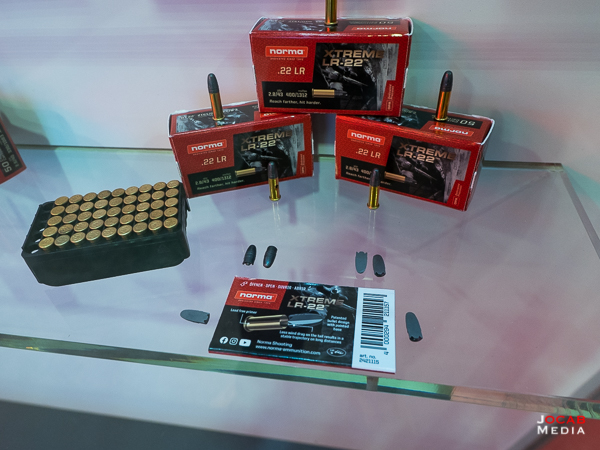 This ammunition appears to based on their own 2.8 gram / 43 grain bullet design. Based on the display box it is rated at a pretty stout 1312 fps. I am curious as to how this round will perform, especially since it is supersonic. I would also like to see what the ballistic coefficient is on this round. I can't imagine it will be very high, but would like to know if the 43gr bullet has any advantages over the 40gr used by most other manufacturers.
There is no other published data on the Norma website about Xtreme LR-22, so we will have to wait until they release more information and ship some to retailers so people can try it out.
As I walked past the Capstone booth, I saw yet another change in the Lapua packaging.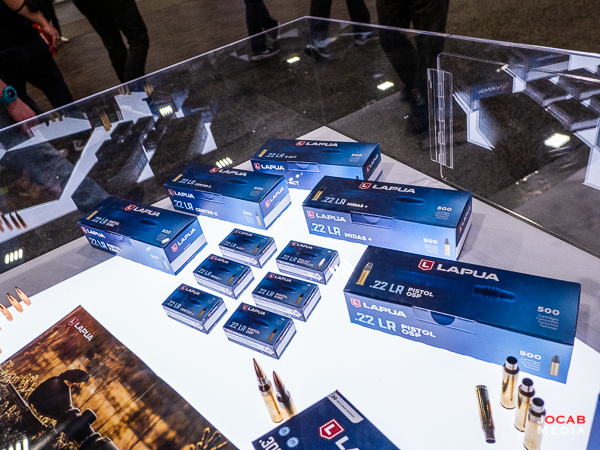 Lapua had changed their rimfire ammunition packaging in late 2020 / early 2021.
However, it appears they have changed the packaging yet again to align to Lapua's latest redesign of their branding.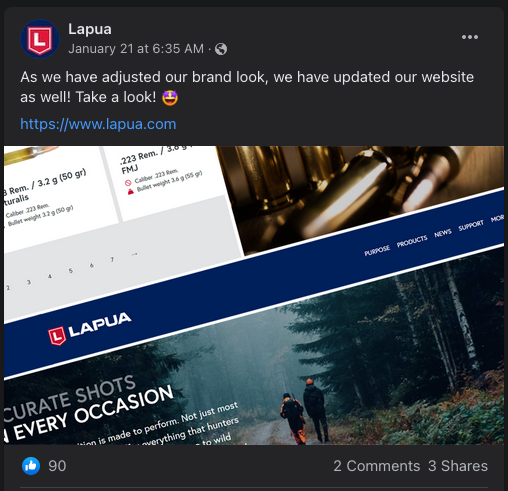 I'm not reporting on this because it is important news. It was just something I noticed at SHOT and thought people should be aware of when they are purchasing Lapua rimfire ammo, so that they are aware of what the new stock looks like.
Before closing out Part 5 of my 2022 SHOT Show After Action Report, I wanted to reiterate the improvement that the Caesars Forum brings to the SHOT Show venue in Las Vegas. The extra floor space is much needed. Even with slightly reduced attendance in 2022, I feel that without the space at the Caesars Forum, it would have felt just as crowded as prior years.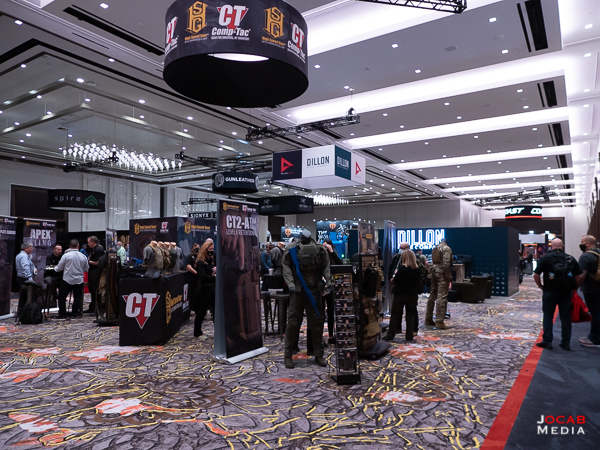 Not to mention the lighting is better in the Caesars Forum compared to the Sands Expo. In the upcoming years as attendance picks back up, the Caesars Forum's necessity to SHOT will be apparent.
Stay tuned for at least one more segment in my 2022 SHOT Show After Action Report.