While I was in Las Vegas for the 2014 SHOT Show, I took a few hours to check out some of the watch stores, specifically at the Wynn and Caesars Palace.
I actually hadn't been in the Wynn after they opened up the various watch boutiques, so I was eager to check them out if I had time.
The Rolex Boutique in the Wynn is the first watch store you'll encounter if you walk into the Wynn entrance on the corner of Sands Avenue and Las Vegas Boulevard, coming directly from The Palazzo on the pedestrian bridge.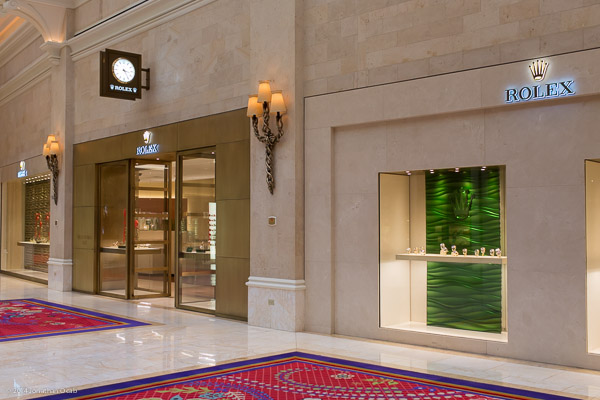 The Rolex Boutique is actually run by Wynn and Company and is considered a 'flagship' boutique due to it's location in a highly regarded five-diamond Las Vegas resort and casino.
There is a nice layout in the Wynn Rolex Boutique with a small 'museum' with a few vintage pieces on display. Although, I will say that the customer area is smaller than that of the Rolex Boutique in South Coast Plaza (Costa Mesa, CA), but larger than every other Rolex Boutique I've been in.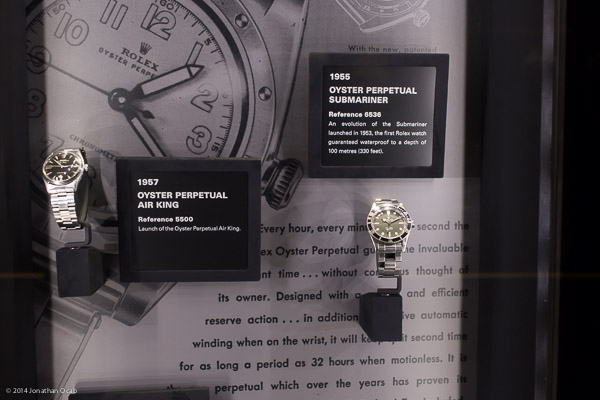 The Wynn also has their own watch boutique simply dubbed Wynn & Company Watches.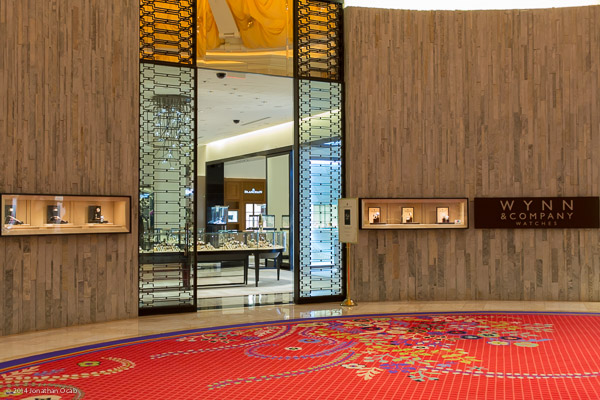 The W&CW boutique has several high end brands including Patek-Philippe, A. Lange & Sohne, Vacheron Constantin, and Cristophe Claret, but also carries "entry level" luxury brands such as Tudor and Frederique Constant.
Richemont has a strong presence in The Wynn Las Vegas represented by the IWC Shaffhausen, Jaeger-LeCoultre, and Piaget boutiques chained together.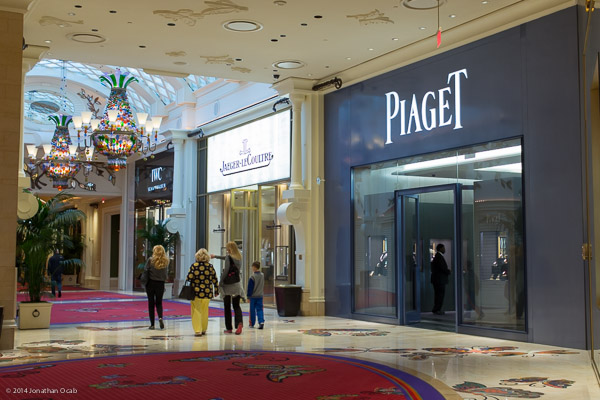 Just like the Richemont brand boutiques in South Coast Plaza, the boutiques in the Wynn are accessible to one another from inside the boutique showroom. The IWC, JLC, and Piaget boutiques have the same look and feel as the other ones I've visited, down to the furnishings and decor.
Among these watch boutiques in the Wynn is a Chopard store for those fans of Chopard watches and jewelry.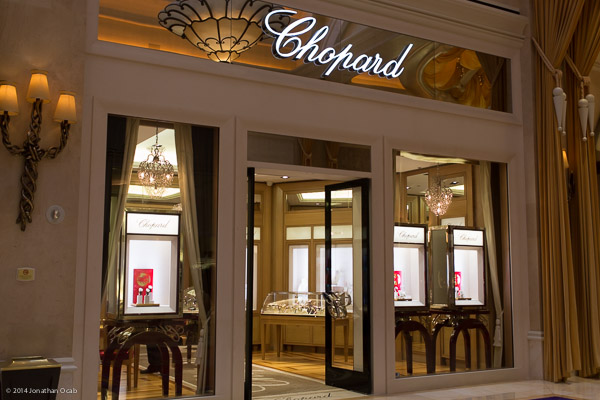 The Forum Shops at Caesars Palace have been a popular shopping spot on the Las Vegas strip for many years now, and it's home to many watch boutiques.
Love them or hate them, Tourneau has a very large two level store in the heart of the Forum Shops dubbed the Tourneau Time Dome. At over 17,000 square feet, the Time Dome houses few dozen brands from Ball and Baume & Mercier to U-Boat and Zenith.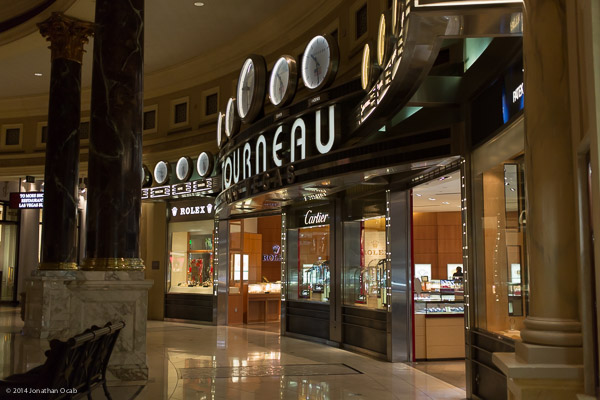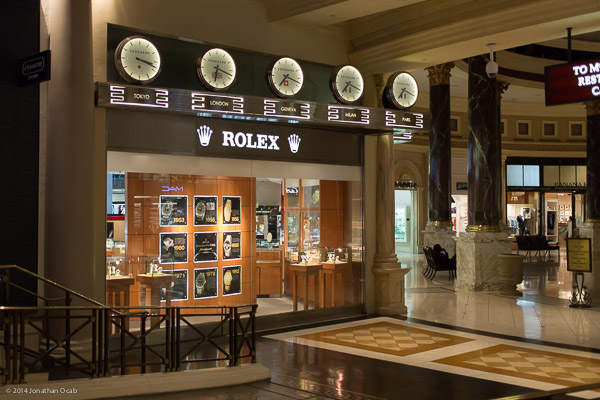 Amazingly enough, they don't have much space not the show floor dedicated to pre-owned watches. I actually feel that the other Tourneau stores I have visited in Southern California have more pre-owned watches on display.
Caesars Palace is also home a Hublot Boutique with a very large selection of their collection including the new Shawn Carter watch. Right next door to Hublot is Roman Times, a watch store that sells several brands including Girard-Perregaux and Roger Dubuis.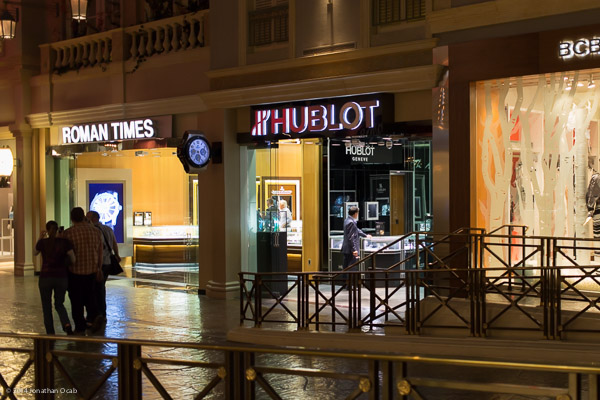 There is an Officine Panerai boutique in the Caesars Palace Forum Shops, but it's quite minimal. They only have a couple dozen watches on display with a small customer floorspace, which is actually even smaller than the Panerai boutique in Beverly Hills.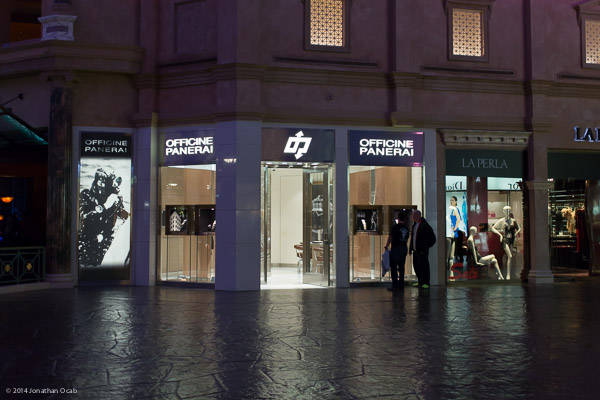 A Breitling boutique calls itself home at Caesars Palace and it's actually quite nice as far as store layouts are concerned. Even though I'm not a fan of Breitling, they did a good job with this boutique.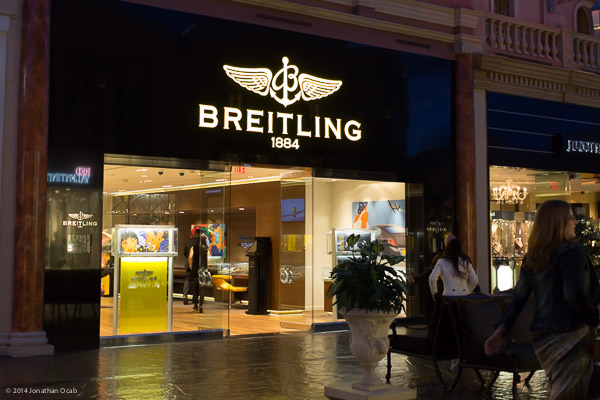 There is a Rolex Boutique by Hyde Park in the Forum Shops which has actually been in Las Vegas before the Rolex Boutique by Wynn & Company.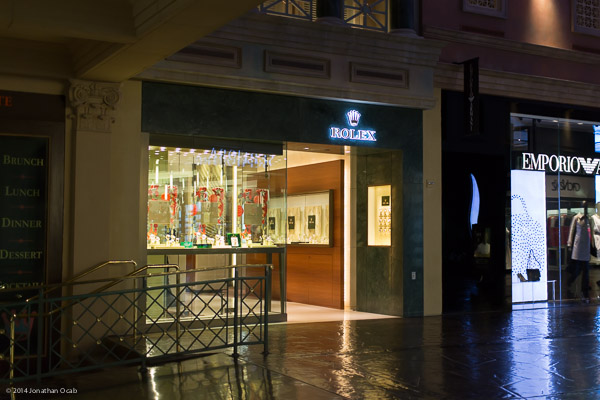 Hyde Park actually owns Traditional Jewelers in Newport Beach (California), which is one of my favorite places in Southern California to visit to admire watches because it is located in the Fashion Island shopping center and they have a great staff and store.
Lastly, there are a few watch and jewelry brand boutiques in the Forum Shops at Caesars Palace which include Cartier, David Yurman, and Van Cleef & Arpels.
I didn't have much time for a true Las Vegas Watch Boutique Crawl because I was busy with SHOT Show, so I didn't stroll over to the Bellagio and City Center for this post. But, they also have notable boutiques including OMEGA, Tag Heuer, and Tourbillon.
If you are a watch enthusiast and you ever find yourself in Las Vegas, try to make some time to checkout some of the watch boutiques. The great thing about shopping in Las Vegas is that stores are usually open up to and even past 11pm. This makes for some great browsing for watch enthusiasts, particularly those who live in places with few luxury watch retailers.