I saw a post on a web forum regarding a relatively low priced tripod and head package by Leofoto dubbed the SA-324C tripod with MA-40 ball head. After looking into it, I decided to order one to try out.
Leofoto has become a well-known tripod manufacturer in the sport shooting community because they have been flooding the market with a lot of tripods that are eerily similar to Really Right Stuff tripods. Furthermore, the Leofoto tripods are priced significantly lower than RRS products.
As a long time Really Right Stuff product user (going back 15+ years when I first started using their L-plates for cameras), I understand the plight of many who see the price tag of RRS products and decide to seek alternative, competing products with lower price points. I really wanted to try out a Leofoto tripod myself and the sale price of $316 shipped (from a $386.10 list price) caused me to take a risk in trying one out.
Fresh out of the box I will admit that I was impressed with the look and feel of the SA-324C.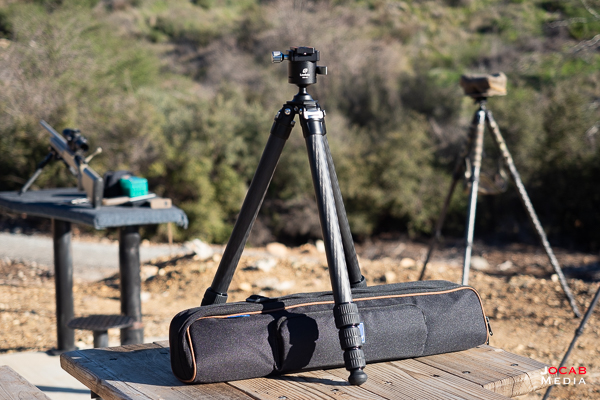 I know very little about carbon fiber, but from what I can tell the material for the legs appear to be clean and consistent. The aluminum joints and apex appear to be well machined.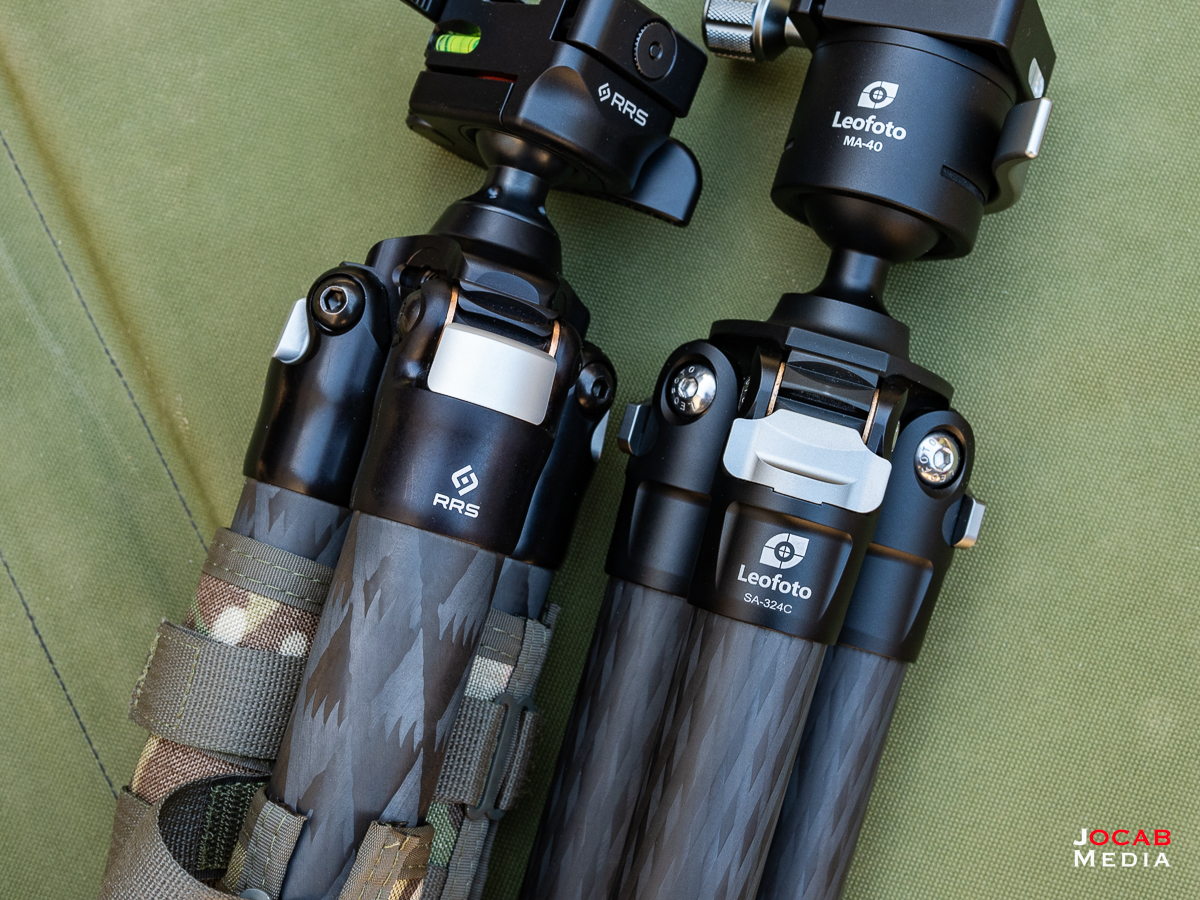 The twist lock design utilizes shims and appears to be user-serviceable, and the twist locks themselves are smooth and appear to tension appropriately.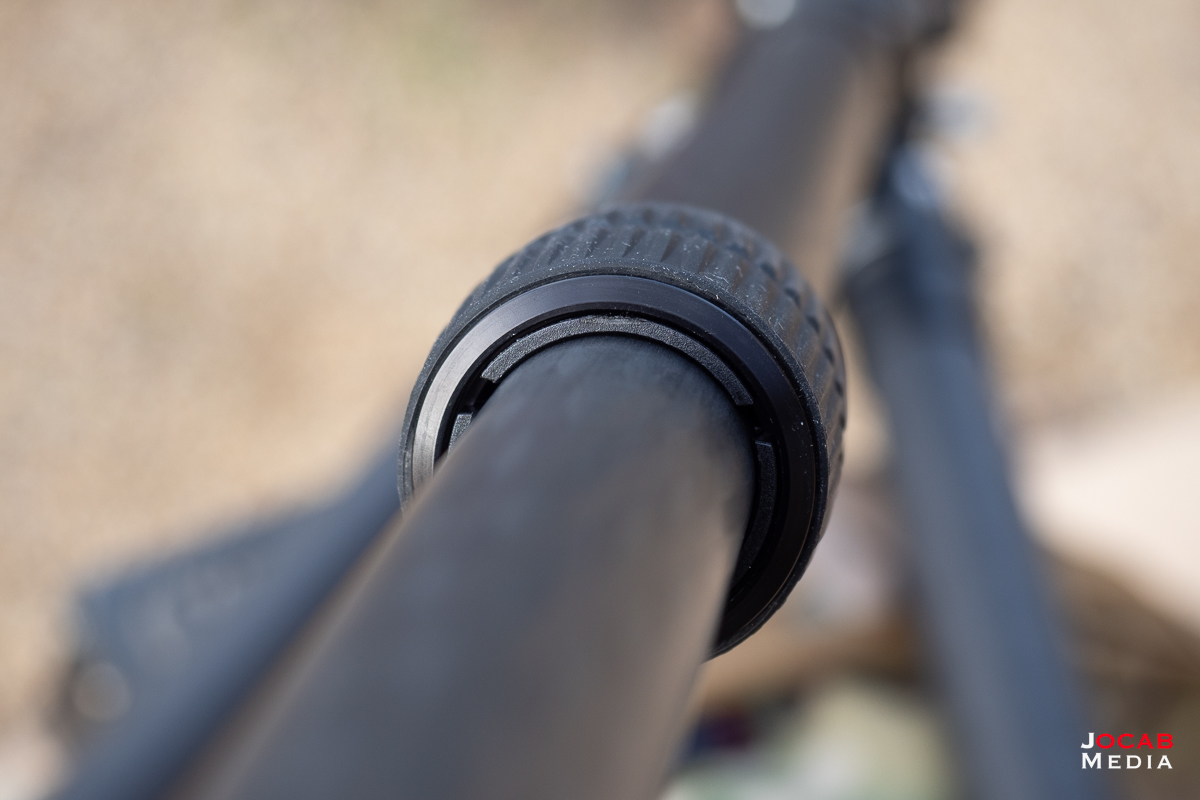 The SA-324C utilizes 3/8-16 threads for the feet and are replaceable.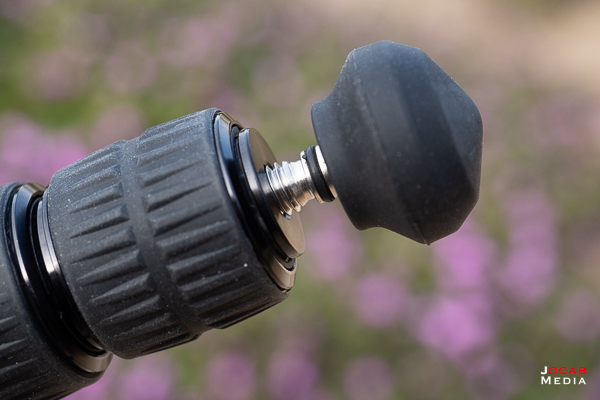 The MA-40 ballhead is similar in design to a Really Right Stuff Anvil-30 in that it uses a single lever control for head articulation.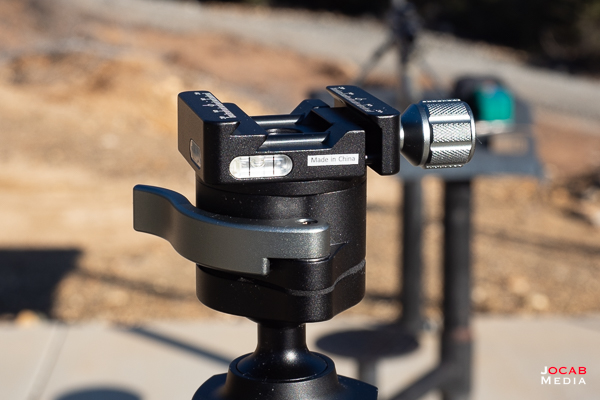 The MA-40 has a knob clamp as opposed to the lever-release clamp of the RRS Anvil-30. Furthermore, the MA-40 clamp is both Arca-Swiss style dovetail and Picatinny compatible.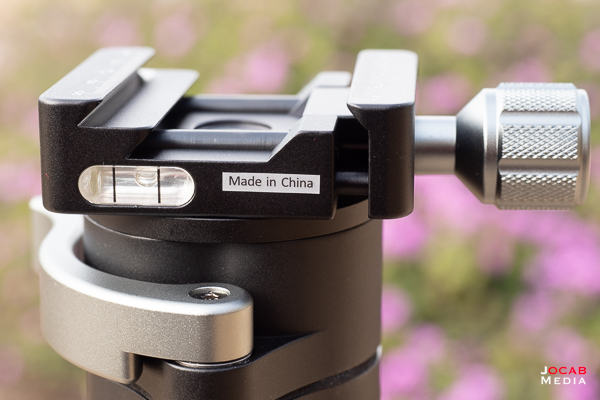 While I did not try to do this, it does appear that the Leofoto MA-40 head has the same exact hole pattern as the RRS Anvil-30, with four (4) M4 threaded holes and a single 3/8″-16 threaded hole, which theoretically means that one could put an Anvil-30 head on any Leofoto tripod legs that are compatible with the MA-40.
The body of the MA-40 head is a bit large in comparison the the Anvil-30 and is nearly twice as tall.
If you are paying attention to the product images, it is evident that the Leofoto SA-324C and MA-40 are made in China.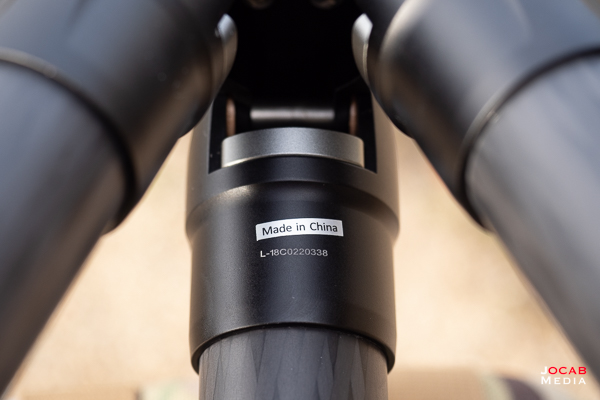 The official specifications from the Leofoto main website are:
Model: SA-324C + MA-40
Maximum Height: 1570 mm / 61.8 inches
Folded Length: 610 mm / 24 inches
Tube diameters: 32/28/25/22mm
Max load: 15 KG / 33 lbs
Weight: 1.68 KG / 3.7 lbs
It is important to note that when I weighed the SA-324C with MA-40 head, it came out to 4 lbs and 1 oz, not 3.7 lbs as cited by Leofoto.
The SA-324C is going to be a competitor to the Really Right Stuff TFCT-24 / TFCT-24L as the tube diameters of these tripods will be the same. The SA-324C and TFCT-24(L) both sport a upper/outer tube diameter of 32mm.
The Leofoto SA-324C and MA-40 has a lot going for it in terms of size and weight, with a 24″ folded length at 4 lbs. I feel that the overall construction of both the tripod and head definitely meet or exceed the $316 price point that I paid for the package. Not to mention it included a carrying case, tripod spikes, and tools for servicing.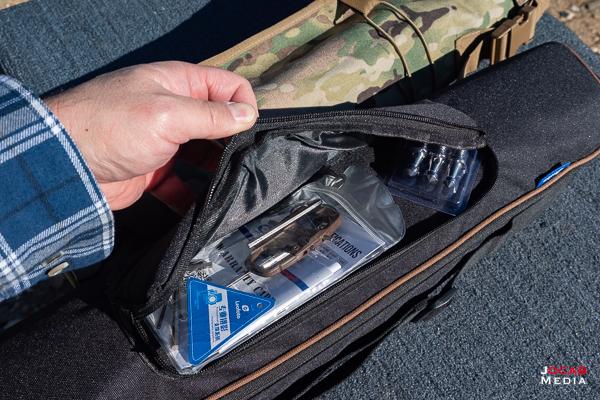 However, after getting chance to make use of the Leofoto SA-324C and MA-40 head, I would recommend shoppers consider other tripod options for rifle shooting.
The main detractor for me with the SA-324C + MA-40 for rifle shooting is the torsional flex of the system. That is to say that if there is any lateral force placed on the rifle (side to side), the tripod legs will bow significantly.
If you watch the above video clip, there will be a bit of torsional wobble after the forces are exerted which shows the legs are not rigid enough to dampen the vibration.
Several years back I acquired a photography specific tripod in the form of the Induro GIT-204 Stealth. That tripod is just as bad as the Leofoto SA-324C in terms of torsional flex, if not worse, and that torsional flex/bowing is why I wanted to step up to the RRS TVC-22i tripod and the TFCT-34 tripod systems.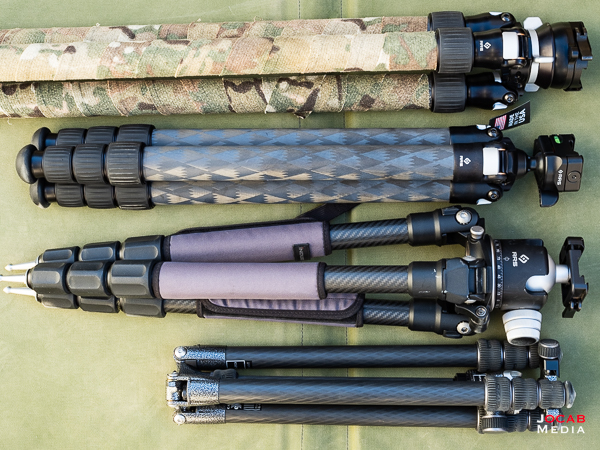 Both my TVC-22i and TFCT-34 tripods have minimal torsional flex compared to the Leofoto SA-324C, however as those have thicker leg segments, it is a bit unfair in this comparison. Sadly, I do not have access to a RRS TFCT-24/24L to make a more apples to apples comparison, at least with regards to leg segment diameters.
That being said, the SA-324C and MA-40 system is not terrible. The tripod system is still good and compared to your standard photography-based carbon fiber tripods, the SA-324C and MA-40 are going to be better for rifle shooting applications and is certainly doable. Furthermore, compared to the design and construction of tripods from 5+ years ago, the SA-324C+MA-40 is significantly a step up for rifle shooting support.
It is simply just not as ideal as other current tripod systems for clamped-in rifle shooting.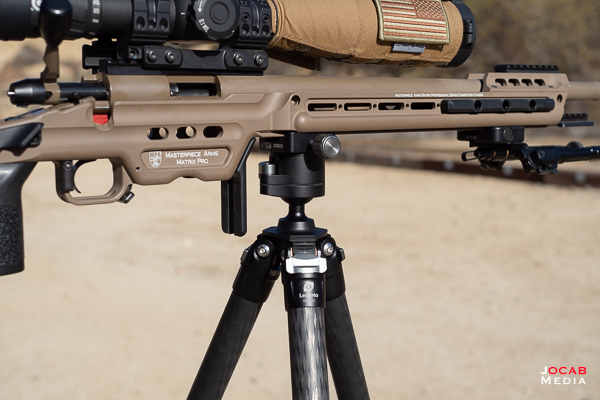 If you are a range shooter (casual or competitive), I highly recommend looking elsewhere if you desire a tripod specifically to shoot off of. Perhaps investigate the Leofoto SA-364C which has thicker leg segments, or go with another manufacturer option like the Really Right Stuff SOAR TFCT-34. If you are not going out into the field with a tripod, you can afford take on a heavier and bulkier if it means more rigidity.
If size and weight are an issue, the SA-324C with MA-40 does come in at 4 lbs with a folded length of 24″. Granted, my RRS TFCT-34 has a folded length of 23.6″ at only a pound heavier, and I would prefer to get the extra rigidity of the TFCT-34 for the extra pound of weight.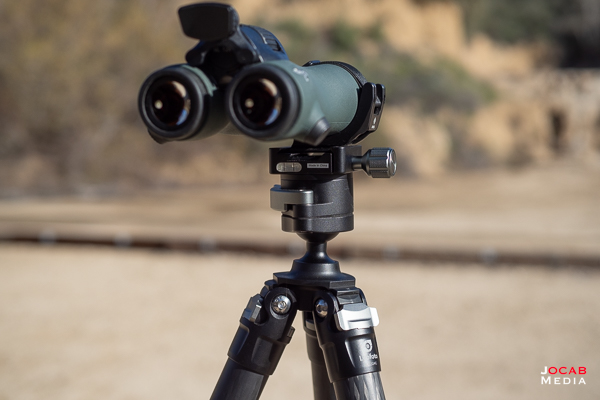 The MA-40 head seems to function well in my testing. The lever closes very easily compared to my Anvil-30. However, I am not sure if the timing of the ball lock tension can be adjusted on the MA-40 like the Anvil-30.
As indicated, the Leofoto SA-324C + MA-40 was originally listed at $386.10 in December 2022, and now has a list price of $429 as of March 2023. Furthermore, the Leofoto line of sporting tripods is no longer being sold at Leofoto USA and is now being sold at Leofoto Rifle (both under the official North American distributor/retailer).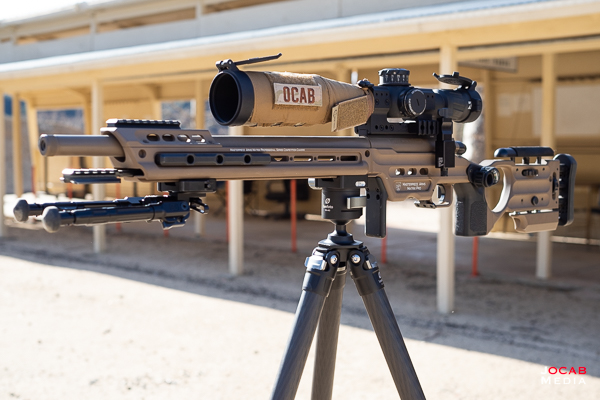 In summary, while I feel the Leofoto SA-324C and MA-40 tripod system is well constructed and is going to hold its own against most photography tripods out there on the market for rifle shooting, especially at the $429 price point, it is not the most optimal for rifle shooting.