I was looking for a travel case to carry multiple watches in a single case. I thought about getting a true "travel roll" with individual pouches which then gets literally rolled up and tied with included drawstrings.
But I decided to go 'cheap' with an cylindrical watch travel roll on Amazon sold under the Diplomat name as a "Watch Storage Leatherette Travel Roll".
This particular travel case holds three (3) watches on three individual watch pillows, which are then inserted into the case and then the case is closed using two buckled straps.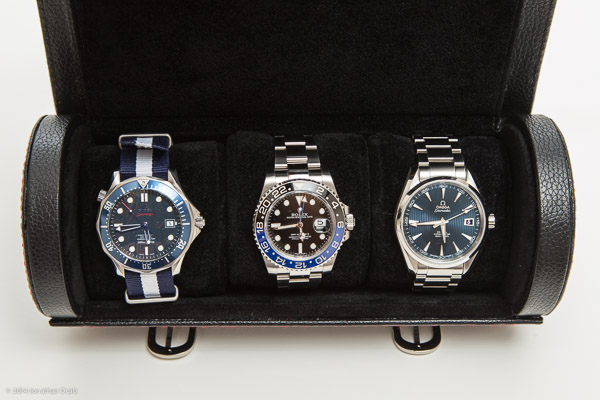 The case itself looks to be of decent quality. It has a hard sided aspect to it so if something were to impact the case, it has some amount of protection for the watches.
The specifications claim that it is leather on the exterior. The lining appears to be felt. The stitching looks to be quite decent and the buckled straps feel like they'll hold for a while.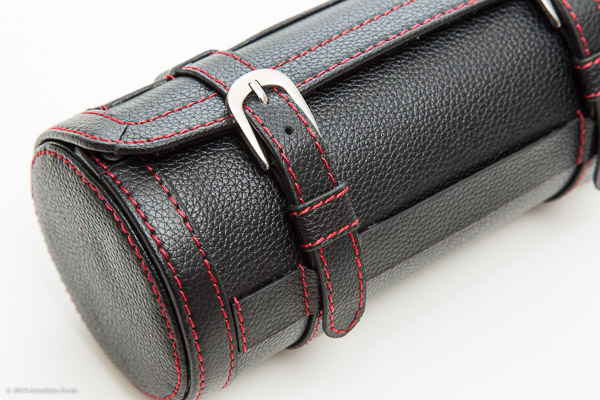 The case itself has a bit of heft. The Amazon product page lists it at 1.5lbs.
After putting some watches in the Diplomat travel roll, my one major concern is simply the watches moving/shifting while on the pillows and hitting each other.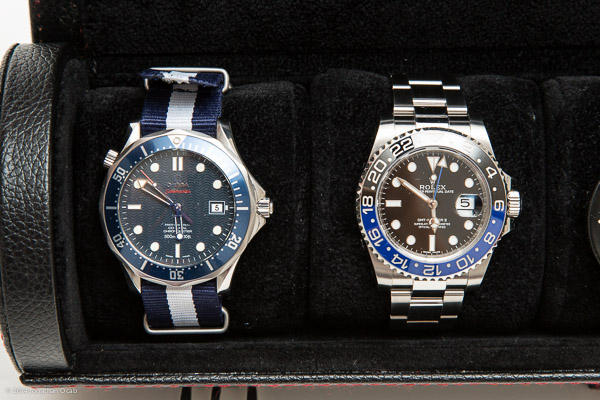 Obviously, you'll want to tighten the straps of the watches around the pillow snugly, but depending on how a watch bracelet is sized, a watch on a bracelet could be loose on the pillow. I wish they had individual dividers separating the three pillows so this won't happen.
But I guess this won't be too big a deal if the watches are 1) snug on the pillows and 2) you don't drop the case repeatedly on one side or carry the roll such that it suffers repeated impacts that will cause the watches to go to one specific side.
Anyway, the Diplomat Watch Storage Leatherette Travel Roll appears to be a fairly decent case for anyone looking for a 'hardsided' travel roll / storage case for their watches. The Diplomat travel roll has a little bit more style in appearance versus the simple (albeit effective) single watch cases like the CASEBUDi Watch Travel Case or the Oakley Watch Vault Storage Case.
At $50 USD (current Amazon price), the Diplomat might be an option for someone who wants a stylish, yet inexpensive, watch travel case for multiple watches.