My current everyday carry tool arsenal.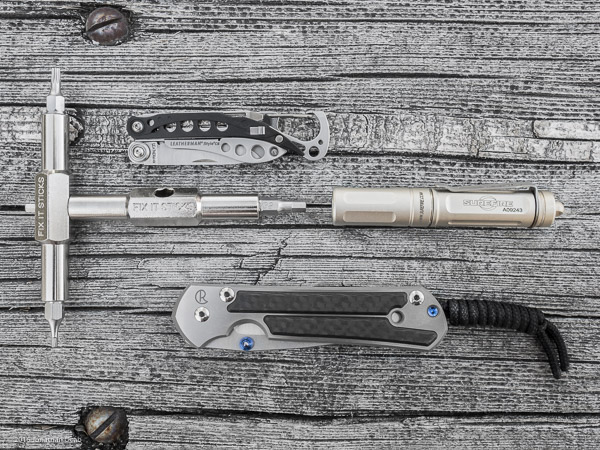 Carrying a knife is an obvious tool for everyday carry. As far as the Fix It Sticks, I have become quite fond of them because I like the T-handle style multitool that breaks down into a slim form factor. I originally bought the Fix It Sticks shooters kit for the torque limiters, but I ended up getting another kit (without the torque limiters) for everyday carry in my backpack or messenger bag.
The SureFire Titan Plus is a very nice, small flashlight for utility use, and it takes up hardly any space in the pocket or bag.
I have the Leatherman Style CS clipped to a loop on my backpack or messenger bag because it gives me scissors, file, tweezers, and a small blade for generic use, and of course, a bottle opener.