Part 5 of my 2018 SHOT Show After Action Report covered a range of products including a new Federal Gold Medal Berger 6mm Creedmoor 130gr ammunition offering. Berger Bullets is synonymous with match grade quality, but primarily based on their bullets being used by handloaders and a few manufacturers willing to use Berger Bullets to top off their ammunition.
But Berger Bullets has decided to fully embrace ammunition manufacturing by producing their own brand ammunition. Technically, Berger Bullets has been manufacturing ammunition by way of Applied Ballistics Munitions (ABM). ABM was producing ammunition using Berger Bullets, so it was almost Berger Bullets ammunition by proxy, especially since Applied Ballistics' Bryan Litz is also the Chief Ballistician for Berger Bullets.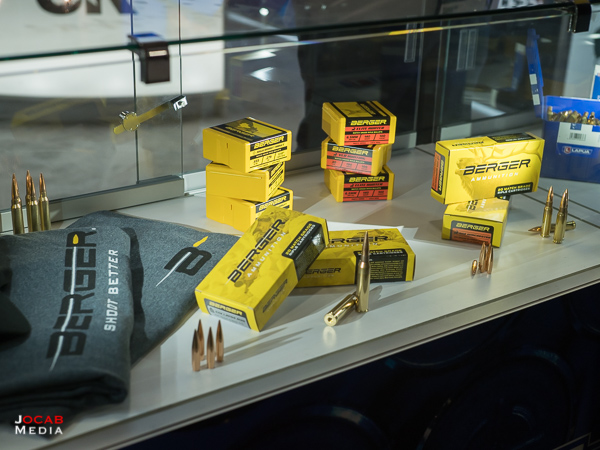 But now, Berger Bullets has rebranded Applied Ballistics Munitions as Berger Ammunition with a complete move of ABM operations and manufacturing to Mesa, Arizona. Berger Bullets and Berger Ammunition are now in the same manufacturing facility.
ABM ammunition has been highly regarded for the quality and accuracy. But if the there were any complaints, it was the higher price comparatively, and the lack of cartridges. ABM ammunition was available in .308 Win, .300 Win Mag, .338 Lapua, and a single .260 Remington offering.
Based on a flyer available at SHOT Show, Berger Ammunition is going to release 6.5mm Creedmoor match ammunition with the Lapua 120gr Scenar-L and Berger 140gr Hybrid Target. There will also be a tactical ammunition 6.5mm Creedmoor offering with the Berger 130gr AR Hybrid OTM, and two hunting ammunition offerings for 6.5mm Creedmoor with the Berger 135gr Classic Hunter and Lapua 140gr Naturalis.
For those wondering why Berger Ammunition would produce ammunition with Lapua bullets, it is because the parent company of Berger is the Nammo Group, which also owns Lapua.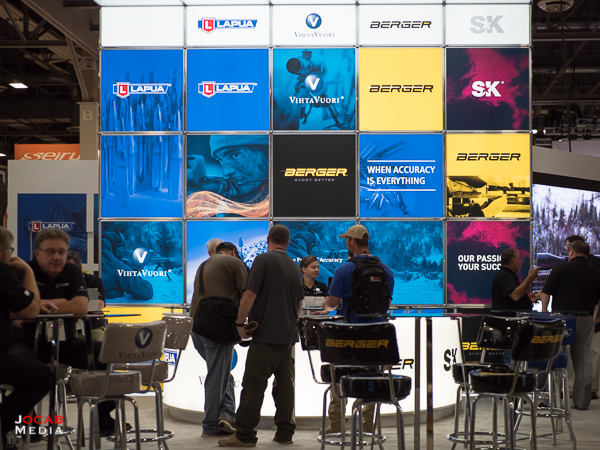 It will be interesting to see if Berger Ammunition can shake up the match ammunition market and bring the prices down from when it was ABM branded, and maintain a reputation of high accuracy and precision.
There were a couple scopes that I wanted to check out at this year's SHOT Show and both were in the low magnification scope realm. The first one is the new Nightforce Optics ATACR 1-8x24mm F1.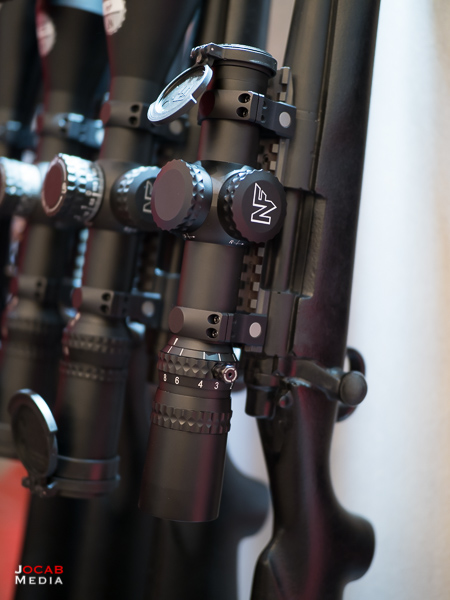 The new 1-8x24mm F1 is in Nightforce's Advanced Tactical Rifle Scope line with a first focal plane reticle. It is a compact low to medium power magnification scope with a 24mm objective on a 34mm tube, in a 10″ long, 21 ounce form factor.
While displayed at SHOT Show on a bolt rifle platform, this rifle scope may find use in hunting, but I see it oriented towards AR-15 platforms.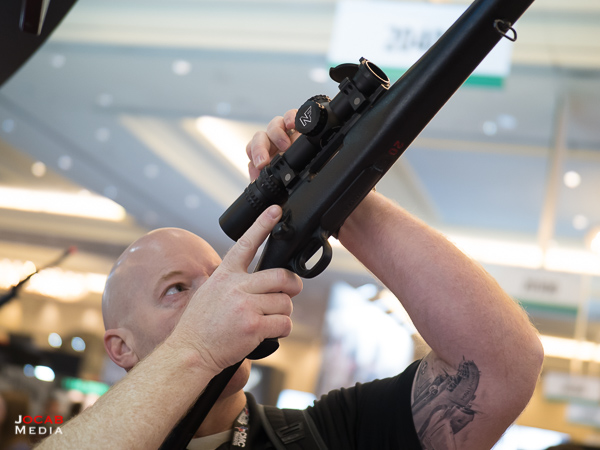 As far as being a first focal plane reticle, the maximum power reticle gives the user a ballistic reticle similar to a Horus in terms of rows and columns of dots for hold overs. The daylight visible illuminated center is going to be usable across the entire range, at 1x functioning like a red dot, but at 8x giving a illumination that encircles the center crosshairs. In true Nightforce Optics fashion, this scope shows high quality at a high price with a retail price of $2744 USD. Do I want one? Yes, I would love to run one on an AR. Am I ever going to buy one? Highly unlikely, simply because I would be diverting optics budget towards long range platforms / projects.
On the other end of the low magnification scope spectrum is the recently announced Vortex Optics Razor HD Gen II-E 1-6x24mm.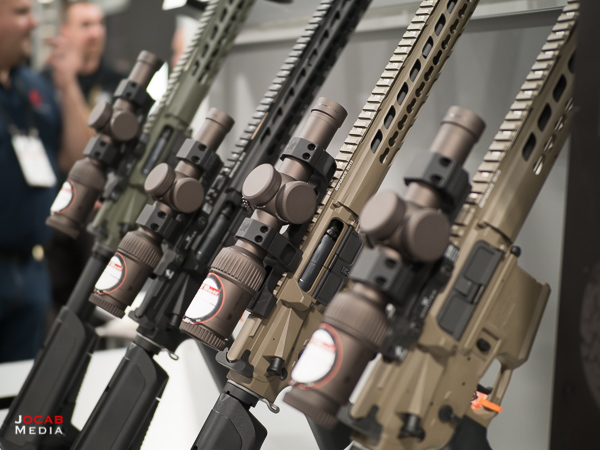 This scope is actually a revision of the pre-existing Razor HD Gen II 1-6x24mm, but Vortex reduced the weight by approximately a quarter of a pound. The
This is a second focal plane scope with three different reticle options. The form factor is a 24mm objective on a 30mm tube, at 10.1″ long and 21.5 ounces in weight. The MSRP for the Razor HD Gen II-E 1-6x24mm is $1999 USD, but those familiar with Vortex Optics know that the actual retailer prices are lower and the 1-6x24mm can be found for $1399 at most reputable dealers, if not lower.
At $1399, the Razor HD Gen II-E 1-6x24mm is significantly more affordable than the aforementioned Nightforce Optics ATACR 1-8x24mm F1. Granted, the Nightforce has a higher magnification and there are other features lacking in the Razor HD Gen II-E 1-6x24mm.
For one, the turrets are not exposed on the Razor HD Gen II-E 1-6x24mm. You have to uncap the turrets to make adjustments. This is technically not a big deal if you consider that this scope is meant to be used on an AR-15 or other short range platform, for fast acquisition shooting. Rather than adjust for wind or elevation, the shooter would simply hold over, and the turrets would only be used in zeroing.
Another issue is that the Razor HD Gen II-E 1-6x24mm is second focal plane. While people think second focal plane is sufficient for a low power adjustable magnification scope, I feel that the higher quality lower magnification FFP scopes have excellent reticles. I like the idea of having a reticle that shrinks to function like a red dot on the 1x end, but increasing magnification gives me that large ballistic drop reticle. With the SFP reticle on Razor HD Gen II-E 1-6x24mm, the reticle options do not have the additional Horus-style dots for windage+elevation hold overs, but only markings on the bottom vertical crosshair for elevation holds.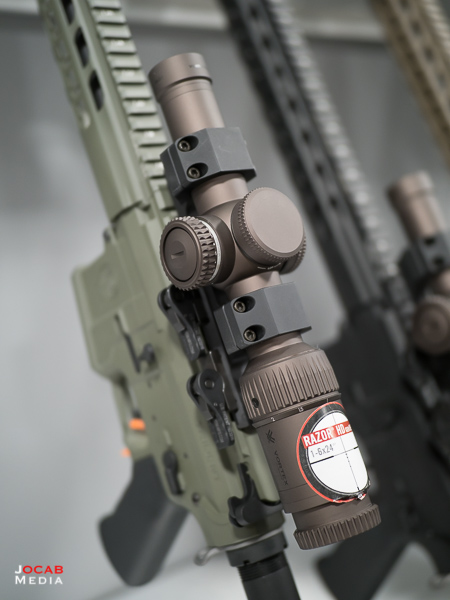 I am honestly not all that impressed with the Vortex Optics Razor HD Gen II-E 1-6x24mm. The price is point is still high with the retailer prices of $1399. For a low power magnification scope, I think it is a solid scope and I would have no issue running one on an AR platform. But at ~$1400, I feel like I would want a scope that has more features and characteristics that appeal to me. If this were at the $1000 price point, I think it would be a solid buy, though. If anyone is considering the Razor HD Gen II-E 1-6x24mm, I would actually look around to see if you can get the older version Razor HD Gen II 1-6x24mm (non Gen II-E). Retailers might be trying to sell off units at a discount to clear out inventory. I do not feel like the quarter-pound weight savings between the Razor HD Gen II-E 1-6x24mm and Razor HD Gen II 1-6x24mm is enough to favor the Razor HD Gen II-E 1-6x24mm if you can get the Razor HD Gen II 1-6x24mm for a couple hundred dollars less.
That being said, in the lower power, variable magnification scope market, the Vortex Optics Razor HD 1-6x24mm is probably the one I would go with, simply for price. The quality of the glass is excellent, and even though I would want the feature set in the Nightforce Optics ATACR F1, I am not willing to pay the price for it.
I stopped by to say hello to the folks at Infinition / LabRadar to see how things were going with the LabRadar product.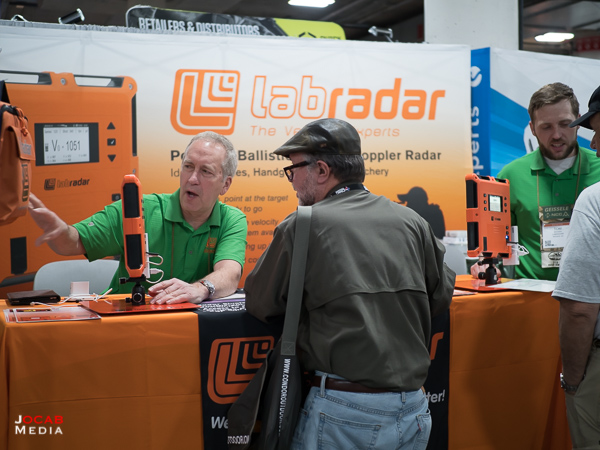 The LabRadar doppler radar based chronograph system is becoming quite popular (along with Magnetospeed) as more people ditch optical based chronograph systems. Every time I go to the range, I see that familiar orange unit on the firing line more frequently. In talking with the LabRadar folks, the anticipated (by the general public, not so much by me) Bluetooth connectivity will soon be here. In the next several weeks, the Android OS application should be available along with the LabRadar firmware to allow for Bluetooth connectivity between the LabRadar and Android based devices. iOS will follow later in 2018.
I know a lot of people want Bluetooth connectivity. While I think it might be a convenience for those who hate the menu system, but to me, it is not a must have. I think the LabRadar is fine as is, although, I think it would be cool if it were just slightly cheaper simply so it didn't hurt the wallet as much. But my LabRadar is still going strong and makes load testing and load confirmation so much easier and pretty much second nature.
Before I close out Part 6 of my 2018 SHOT Show After Action Report, I wanted to mention the Wicked Edge Precision knife sharpener.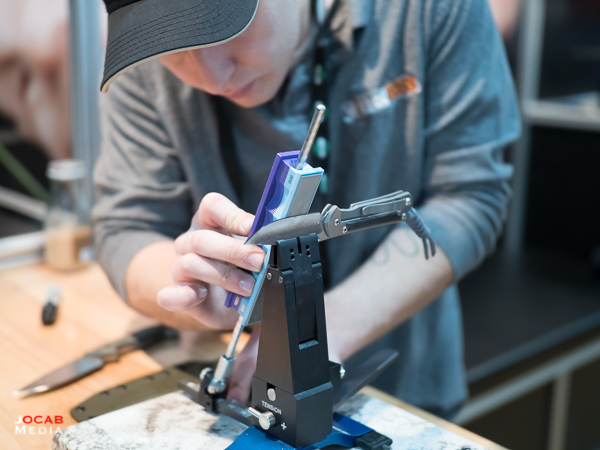 When I was walking the show floor to get to another specific booth, I walked past Wicked Edge and saw one of their employees sharpening a knife. I came back because I wanted to talk to them about their sharpeners in general. I was already familiar with Wicked Edge, but wanted to understand how they setup the knife to sharpen. While talking to the Wicked Edge representative, he asked if I had a knife on me and he offered to demonstrate by sharpening it. So I whipped out the Blade HQ exclusive Chris Reeve small Sebenza 21 with carbon fiber inlay.
During the process, the Wicked Edge representative showed me how to Sharpie mark the edge and figure out the correct angles for each side. Then the rest of the process was about 5-7 minutes of sharpening, going from a coarse to finer grit stone, resulting in a 'wickedly' sharp edge. He made it look easy and I am tempted on buying one. The Wicked Edge Precision Sharpener starts at $325 and goes up when you add more stones and accessories, so it is a bit of an investment.
I am terrible at knife sharpening, so I need all the help I can get. But of course, even the best of tools will fail if the operator does not know how to use the tool correctly, and that is why I have been hesitant to get a Wicked Edge sharpener.
That ends Part 6 of my 2018 SHOT Show After Action Report. Stay tuned for the final part of the 2018 SHOT Show After Action Report with some closing thoughts, either by checking back on the site regularly, or referring to the 2018 SHOT Show After Action Report – Part 0 / Index article.